Regal Bahama 2 night Bahamas Cruise - A Day in Paradise
Call
954-969-0069

today to start your One Day in Paradise!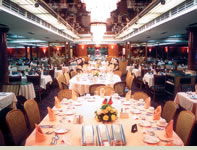 With its deep historic roots tracing back to the 18th century the Bahamas, is one of the most captivating areas in the Caribbean islands. Most recognized for its sheltered harbors, Bahamas made history and preserved it beautifully in colonial mansions, cathedrals, fortresses and a Queen's Staircase whose steps lead to a breathtaking view of the Island.
Beyond the cobblestone streets rich in history, you will find an abundance of shopping opportunities as well. But why spend your time indoors as this is a tropical oasis with powdered white sand beaches that go on for miles, crystal clear waters that meet the sunset and a gentle breeze that provides the finishing touch.
The Bahamas has long been considered a jewel of the Caribbean, so let us help you make the most of your Day in Paradise. With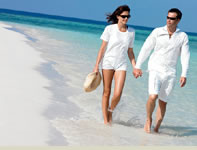 a variety of shore excursions, the Island is yours to discover. Whether you choose to frolic in the shores of Our Lucaya Beach, snorkel with tropical fish above the colorful coral reefs or discover the beauty below from aboard a glass bottom boat, or even a swim with the dolphins, It will be evident that you are indeed In Paradise.


Slideshow for Bahamas cruise

Slideshow for Swim with dolphins

Call us at
954-969-0069